DevOps and Cloud 2022 InfoQ report
26 June 2022 · Filed in DevOps Infrastructure Development
The latest trends in DevOps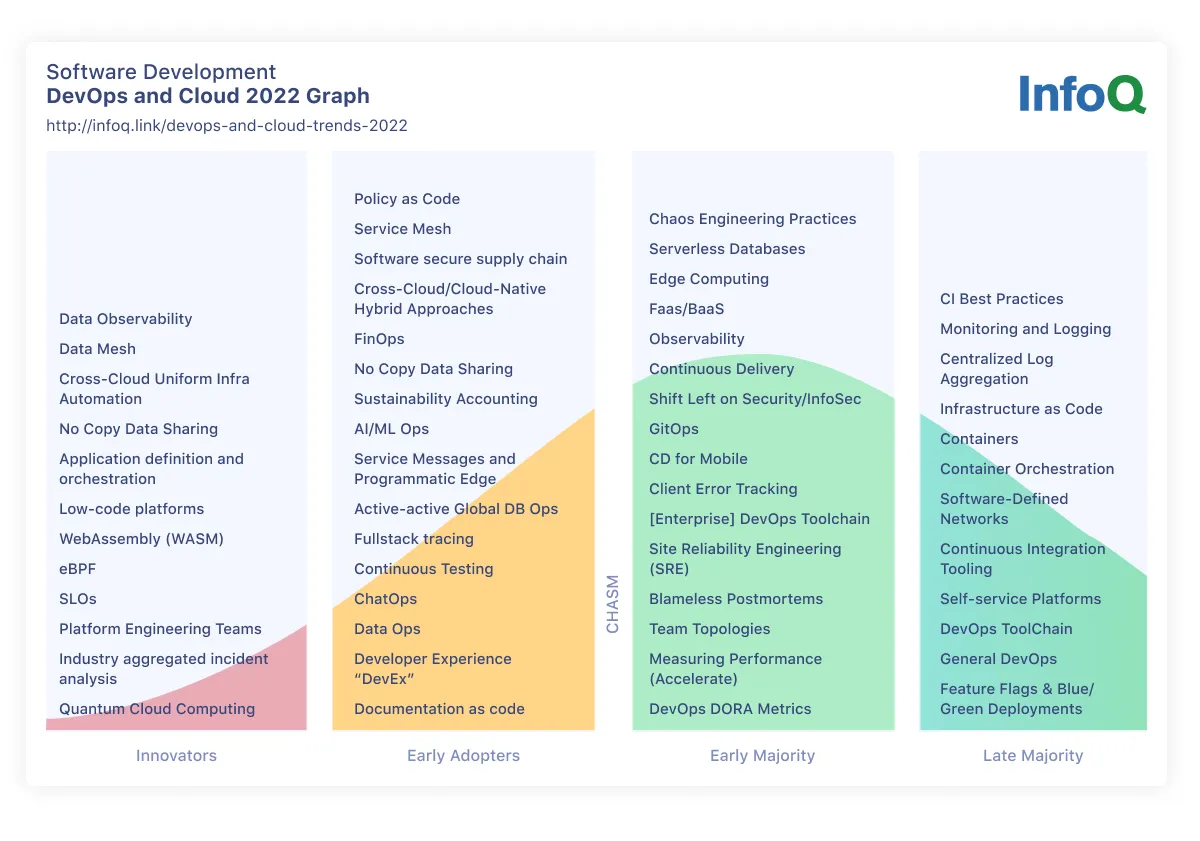 Key takeaways:
Data Observability. Monitoring of Data intensive systems, using tools such as Apache Superset/ Kafka and Grafana
Serverless Databases and Serverless as a baseline expection. Cloud providers must offer a serverless product.
FinOps, keeping tabs on how much is being spent in the cloud. AWS cost explorer can help, as can Cory's team
Monitoring of service meshes with eBPF and WASM. We have certainly had challenges with AWS Appmesh and Envoy
Supply chain attacks - the dependency hell gets worse. Do you monitor the vulnerabilities in the dependencies? We have used Jfrog Xray to scan these.
Low or no-code is becoming more commonplace. For us it is about enriching the Developers Experience through providing plaform tools.
The role of "Platform Engineer" is emerging within many sizes of organizations to support the building of related platform abstractions, APIs, and tooling.
source: InfoQ
If we can help with Platforms, how to be a platform engineer, or anything DevOps, contact us.
Previous Post: My name is
Next Post: Freelance, why not?
Tags: devops · jobs · platform